RIP DiscoBall Cam, Long live HighJuice Cam
Right, that's enough of DiscoBall Cam, so we've decided to have HighJuice Cam - we're monitoring how often Ant drinks the stuff - he's quite clearly an addict. Here's the last DiscoBall Cam photo ever taken.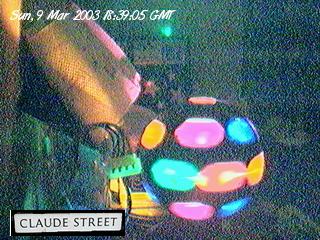 And here's the future...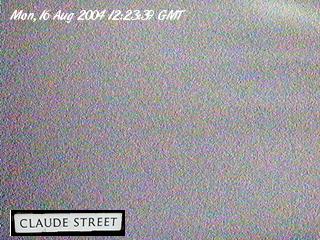 If it's not there it's in the kitchen filling another pint of the stuff...
Posted by Ed at March 9, 2003 06:51 PM