Shopping Quiz
We went shopping today.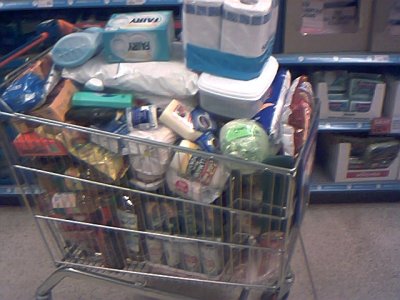 And now the quiz part... how much did that trolly full cost?
Answers as comments please. Closest gets a big hug from the housemate of your choice. The management reserve the right to substitute chosen housemate for another. MSN hugs may also be used
Update: Toph has won...
Here is the Till receipt, for your viewing.
Posted by Ed at April 8, 2003 11:16 PM