Big bunch of bastards
I came home this afternoon to see two people leaving my house. Friends of Russ or Ant I thought. Then I got in and found this: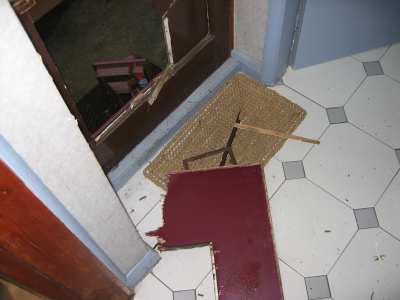 "Russ and Ant have weird friends", I thought to myself. Then it dawned on me that I'd just walked passed the little shits who'd just burgled us on my way in. Nice. Stuff's been nicked, I won't say what here. Can't help thinking what would have happened if I'd come home a whole 10 seconds earlier...
Posted by Ed at December 3, 2003 04:50 PM