Further Dissection of the Blender reveals chilling truth
So why did the blender get to the stage where it was on
fire
? Why didn't some protective device kick in and save the day?
Oh look... it's a low powered electrical appliance. What size fuse should it have?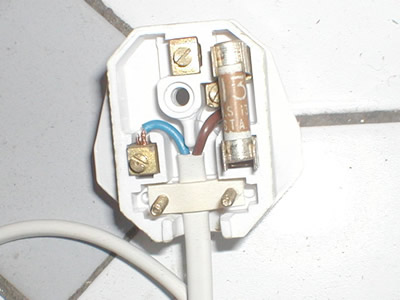 You know, there are rules about that are meant to prevent things like this happening in the workplace... but not in my house. We could all be dead. Wonderful.
Go on check fuses in all your applicances, it could save your life (and possibly your blender)
Posted by Ed at January 10, 2003 04:02 PM